Summer 2021
Gather at the art benches, listen to stories, participate in art & nature activities with National Park Service Rangers and take home free books! 
Free and open to the public.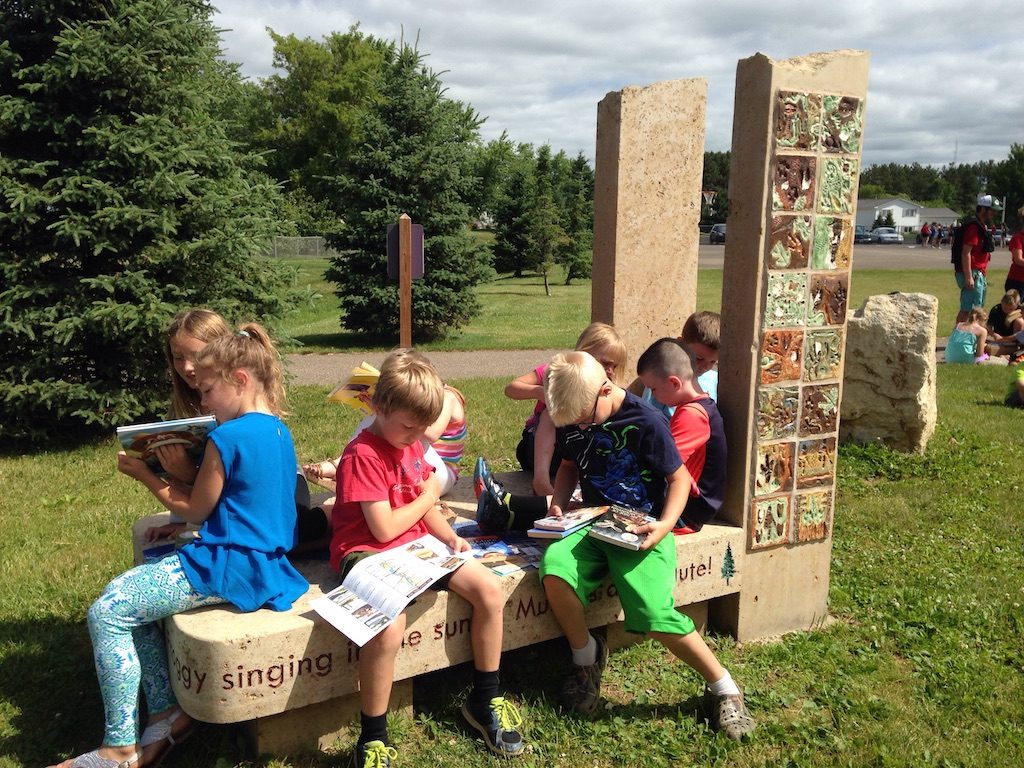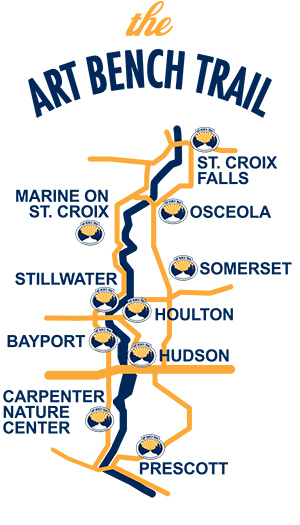 Friday, June 18, 2021 – 10:30 a.m.
Freedom Park – Prescott, Wisconsin
in partnership with Prescott Public Library
Monday, June 21, 2021 – 10:30 a.m.
St. Croix Crossing Trailhead Park – Houlton, Wisconsin
in partnership with Houlton Elementary School
Tuesday, June 22, 2021 – 10:15 a.m.
Larry Forrest Memorial Park – Somerset, Wisconsin
in partnership with Somerset Public Library
Wednesday, July 14, 2021 – 10:30 a.m.
Lakefront Park, Picnic Point – Hudson, Wisconsin
in partnership with Hudson Area Public Library
Monday, August 9, 2021 – 10:30 a.m.
Pioneer Park – Stillwater, Minnesota
in partnership with Stillwater Public Library
---
Special thanks to W.H.O. Books for its donation of new books to give out free to participants. W.H.O. Book's mission is to spread social awareness of diversity, equity, and acceptance. To learn more, go to w.h.o.books2020 on Instagram and Facebook.
For the health and well-being of all participants, COVID Safety Protocols will be in place for all events. Participants must:
wear face masks covering their mouth and nose at all times (ages 6 and up).
maintain physical distance of 6 feet from people not in their family, whenever possible.
use hand sanitizer, which will be provided, before and after selecting books.
follow all other safety measures as directed by the event organizers in compliance with the CDC.
Books & Benches is a project of the Somerset Elementary Family Book Drive in partnership with The Phipps and local libraries to increase summer reading and expose families to community art in the St. Croix River Valley.
The Art Bench Trail is a program of The Phipps Center for the Arts in partnership with the St. Croix Valley Foundation and the National Park Service.
Questions? Please contact ehoff@somerset.wi.k12.us or ashartin@thephipps.org.